---
ABOUT THIS PAGE



Hi! My name is Peter, I live in Sweden and I collect music for jogging/running with a verifiable BPM to SPM correlation. Lace up your shoes because this is my web page about it to help get you started too. I used to have the largest such music collection in the World, now it's just the best!

BPM = Beats Per Minute.
SPM = Steps Per Minute.

I've been using this kind of music as a motivational and physiological aid for running since back in the Nineties. I don't remember exactly when I first discovered the relation between music's beats per minute and running's steps per minute, because initially I thought about it mostly as a curiosity, but I do remember how. It was back when I used to jog with a so called walkman (that's a portable cassette player FYI internet youngsters) and played around with various mixtapes. One day, purely by accident, four or five such songs matching my current leisure cadence came on in a row and by the third or fourth I noticed that pattern. When it ended I rewinded and played/jogged them again, making a mental note to use that particular mixtape and that particular sequence of songs more often.

Another person who must have had a similar experience is Bob Marcus over in Utah, check out his site jogtunes, an even more advanced list with download options via iTunes and a free podcast to go.

Finding new suitable music was much harder back then, hence collecting initially didn't really became an obsession apart from sometimes noting on the fly-by that a song on the airwaves would probably work, adding it to a mixtape first chance I got. But scarcity years aside, things really took off back in 2006 when I posted my list of approx two hundred self-verified such songs on my homepage (and some online running forums) hoping to connect with others with similar collections and lists, aiming to expand my own, thereby adding more variety to my BPM-aided training.

I might have been a bit lax on following my own adding criterias below back early on when finding a new correlated running song still felt like a rare occasion but it worked beyond expectations and until recently I might have had the largest such collection in the world! Four thousand songs (well, almost)! That was fun, but it got out of hand (quantity over quality) and frankly I finally got a little tired of the hoarding aspect.

Back in 2006 or 2007 I also found a nice little computer program called MixMeister that made the first part of the evaluating process much more effective. When open it calculates the BPM of every song I drop on it, hence quickly hinting me whether or not I should add it to the try-out folder on my mp3-player. I can't praise that program enough, best digital aid I've ever had.

That said, everything listed on this page has always been personally in-shoes verified for ear-to-legs correlation. I think of it as a 1-5 rating process where 1 has been songs that never made it past first listen, 2 are songs that never made it past tried twice, 3 are the majority, good songs that made the old list but didn't really stood out in comparison to the best of those I already had, 4 are those that made it quickly because they're that good and 5 are those that at the time felt so darn good that I wrote separate top list reviews for them.

For an expansion of the concept behind the whole thing, why it works (or why I think it works), you can read my footnote on it here.

But now that I have pretty much all the music I'll ever need for exercise (should I one day for some reason decide to stop adding new music altogether) I've started to think that the only way to go is to kinda start over, re-evaluating every song, lifting the overall quality of the list, for my own future enjoyment sake and for yours, wacky music runners like me that somehow found your way here.

So I'm giving every old song a new spin, starting over with the list (you can still find the old list here) until it contains only tracks that are so good for running that I wanna use them forever or take them with me to a deserted island. It will probably take at least a year but if it all works out updates to this page will come more often than once a month from now on. I'm still fine-tuning details like how much time to search for new tracks at the same time as doing this but then again I also have several other ideas on how to proceed again later when I'm done here, including maybe eventually taking the list to Facebook or Google Plus.

2015-JANUARY-03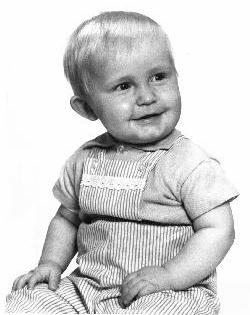 PETER ANDERSSON

TO MAIL ME CLICK HERE


---
---
THE VERY BEST SONGS IN THE WORLD FOR JOGGING / RUNNING!

TO GO DIRECTLY TO THE LIST, BYPASSING THE UPDATE NOTES, CLICK HERE!



= AN ALMOST PERFECT SONG FOR BPM/SPM RUNNING!
PRELUDE: If you're new to running with BPM/SPM correlated music I suggest that you start with songs I've given a thumbs up on the list below, then if you want more as you learn the ropes just scroll around, pretty much everything listed outta do it unless you're a narrow subgenre fanatic of some sort. Links are as always leading to songs that were free and legal to download on the listed date. Speaking of genres, I'm dropping all the parentheses about that on the new list, I've come to think that my opinion on how to label a song doesn't necessarily correspond with yours, and more important, that it really doesn't matter, they're all in the great runable genre. Beyond that - decide for yourself, googling or youtubing what's not linked should be easy enough.
---
UPDATE INFO 2015-OCTOBER-03: September was pretty good...

150 SPM - Kamboo - Animal frequencies Find it here (2015-OCT-05)
150 SPM - Krosis - A grove there was Find it here (2015-OCT-05)
160 SPM - Fabio Ramirez - When you wave goodbye
160 SPM - Grannada - Imposible
162 SPM - Black Majesty - Phoenix
165 SPM - Eric Michael Hawks - Guilty pleasures
166 SPM - A-ha - Forest fire
179 SPM - Arcek vs Cosmo - Kate inne Find it here (2015-OCT-05)
180 SPM - Neverfriend - Don't worry
187 SPM - Neverfriend - Tell someone who cares

---
UPDATE INFO 2015-SEPTEMBER-05: Short news this time, only three new songs listed, I've taken sort of a vacation from persuing new stuff:

166 SPM - Cold War Kids - One song at a time
170 SPM - Shooting Star - Don't waste my time
171 SPM - Rata Blanca - Tormenta eléctrica

---
AND NOW... HERE'S THE 1000 1377 BEST RUNNINGS SONGS EVER MADE, THE FULL LIST:

150 SPM - AC/DC - Baptism by fire
150 SPM - Add - You get the wiser Find it here (2014-DEC-02)
150 SPM - Amnessiah - Juana Find it here (2014-DEC-14)
150 SPM - Andy Xport - Brave neu world Find it here (2014-DEC-14)
150 SPM -

Angels of Babylon - King of all kings
150 SPM - Antagon - Antropophagical Find it here (2014-DEC-05)
150 SPM - Antagon - Disfunction Find it here (2014-DEC-05)
150 SPM -

Basebrothers - Hon vill ha kul
150 SPM - Basse - Ölandstek
150 SPM - Battle Beast - Rain man
150 SPM - Beauvoir & Free - Shotgun to the heart
150 SPM - Ben Atomgrinder - Re-tool Find it here (2015-JAN-17)
150 SPM - Billy Walton Band - Crank it up
150 SPM - Bloodbound - Together we fight
150 SPM - Bloodclot - Wake up Find it here (2015-JAN-17)
150 SPM - Bonafide - Dirt bound
150 SPM - Bonnie Tyler - Holding out for a hero
150 SPM -

Bonrud - Date with destiny
150 SPM - Brody Dalle - Rat race
150 SPM - Bullet - Riding high
150 SPM - Camp Z - Black machine Find it here (2015-MAR-08)
150 SPM - Captain Black Beard - Rockin' body
150 SPM - Carolina Story - Crash and burn
150 SPM - Cipro Status - Tio cucu Find it here (2015-JAN-24)
150 SPM - Civil War - Knights of Dalecarlia
150 SPM - Compute - Rushing slowing down (Otur remix)
150 SPM - Concerto Moon - In search for answers
150 SPM - Convicted Killer Scientists - Cubic dystonia Find it here (2015-JAN-03)
150 SPM - Cornamusa - Angel dust
150 SPM - Cozmographika - Ciclo cósmico Find it here (2015-JAN-24)
150 SPM - Crashdiet - Falling rain
150 SPM - Dark - Incomplete and medicated
150 SPM - Dark Elf - Apocalypse angels Find it here (2014-DEC-02)
150 SPM - Dark Elf - Hot blood Find it here (2014-DEC-01)
150 SPM - Darren Smith Band - Keep the spirit alive
150 SPM -

Deathstars - Fire galore
150 SPM - Deftspank & Dark River - The draks Find it here (2015-JAN-29)
150 SPM - Devo - Sumthin'
150 SPM - Dohm - As giliame sapne Find it here (2014-DEC-01)
150 SPM - Dyssonox - Listen to the night Find it here (2015-FEB-04)
150 SPM - Edge of LA - Everybody now Find it here (2015-JAN-24)
150 SPM - Eduardo Casas - Runnin'
150 SPM - El Muro De Berlin - Miss diferente Find it here (2015-FEB-04)
150 SPM - Eldiavolo - Forest is inside me Find it here (2015-MAR-01)
150 SPM - Elevener - Never would I
150 SPM - Frequence of Retribution - Battle of genre Find it here (2015-MAR-01)
150 SPM - Fxor - Happy clown Find it here (2015-MAR-01)
150 SPM - Goch - Scatter Find it here (2015-MAR-07)
150 SPM - Grave Babies - Beautiful lie
150 SPM -

Holy Cross - Higher and higher
150 SPM - Hyperactive Mould - Dark water Find it here (2015-MAR-17)
150 SPM - In Death It Ends - House of the wide gates
150 SPM - Instead of Lions - I wish it never turn Monday Find it here (2015-MAR-12)
150 SPM - Jaadoo - Ghool of Damavand Find it here (2015-MAR-01)
150 SPM - Jakob Hellman - Stora havet
150 SPM - Jimmy Nail - Once upon a time
150 SPM - Josh Inc - Remerged Find it here (2015-MAR-22)
150 SPM - Josh Pugh - The fast lane
150 SPM - Judas Priest - Hell patrol
150 SPM - Judge Jackson - Suck it up
150 SPM - Kamboo - Animal frequencies Find it here (2015-OCT-05)
150 SPM - Ken's Super Duper Band N Stuff - Commitment and sacrifice Find it here (2015-MAR-08)
150 SPM - King Arthur - Bad attraction Find it here (2014-DEC-05)
150 SPM - King Arthur - Red skates Find it here (2014-DEC-05)
150 SPM - Knight Fury - Battle for the castle
150 SPM - Knight Fury - The message
150 SPM -

Korn - Coming undone
150 SPM - Kotiteollisuus - Musta kuu
150 SPM - Krosis - A grove there was Find it here (2015-OCT-05)
150 SPM - Krystal System - Project 26 (I wanna be)
150 SPM - Kundalini Project - Shamanik flow
150 SPM - Lah Narrad - Rodger you suck Find it here (2015-MAR-23)
150 SPM - Lah Narrad - Wickerman Find it here (2015-MAR-23)
150 SPM - Lechery - Mechanical beast
150 SPM - Lechery - We all gonna rock you tonight
150 SPM - Les Fleurs du Mal - Stink
150 SPM - Les Fleurs du Mal - The knife in my back (issue 2)
150 SPM - Levon Archer - Trouble
150 SPM - Lightouts - The eloise suite Find it here (2015-JAN-03)
150 SPM - Lightouts - The official ironmen rally song
150 SPM - Limiti - Sundisc activation Find it here (2015-JAN-29)
150 SPM - Loney, Dear - And I won't cause anything at all
150 SPM - Lord - Betrayal blind
150 SPM -

Los Coming Soon - No way Find it here (2014-DEC-05)
150 SPM - Low Tide Theory - Big sky
150 SPM - Machine Rox - My own religion
150 SPM - Matt Pond PA - Love to get used
150 SPM - Medals - Disguises
150 SPM - Metro Station - Shake it
150 SPM - Metro Station - True to me
150 SPM - Michael Schenker Group - City lights
150 SPM - Midnight Bullet - Through the iron
150 SPM - M.M.C - Mr. Papshmer Find it here (2015-MAR-29)
150 SPM - Mono Inc - My deal with God
150 SPM - Mono Inc - Revenge
150 SPM - Monster Magnet - 100 million miles
150 SPM - Motortrain - Ron Jeremy of the trailer park
150 SPM - Mr. Irish Bastard - Captain O Captain
150 SPM - Nachtmahr - Liebst du mich
150 SPM - Napoleon - City girls Find it here (2015-MAR-01)
150 SPM - Nebulosity - Matelko Find it here (2015-APR-07)
150 SPM - Necropsycho - Ignorance voice Find it here (2015-APR-07)
150 SPM - Night Mistress - Hand of God
150 SPM - Ologarden - Full the tune now Find it here (2015-APR-12)
150 SPM - Ologarden - Scream Find it here (2015-APR-12)
150 SPM - Paul Karma vs Satyrus - Crimes in space Find it here (2015-APR-12)
150 SPM -

Payload - Wounds
150 SPM - Peace Ka - Bounce escort Find it here (2015-MAR-12)
150 SPM - Peer Gynt Lobogris - Seeker
150 SPM - Pendentif – Riviera
150 SPM - Place Vendome - Surrender your soul
150 SPM - Plastic Bertrand - Match de boxe
150 SPM - Psykoxxx - Copenhagen Find it here (2015-FEB-15)
150 SPM - Razed in Black - Too fast for love
150 SPM -

Razzmattazz - Takkaa takkaa
150 SPM - Renuen - Like spiders Find it here (2015-FEB-15)
150 SPM -

Rick Springfield - Joshua
150 SPM - Rose Tattoo - Union man
150 SPM - Running Wild - When time runs out
150 SPM - Sacred Hour - Soul collector
150 SPM - Sam Roberts Band - Longitude Find it here (2015-MAR-07)
150 SPM -

Sandalinas - No matter what
150 SPM - Sator - Turn off the news
150 SPM - Satelite - Poco a poco
150 SPM - Scream Arena - Knave of hearts
150 SPM - Select Project - To many kick off Find it here (2015-MAR-29)
150 SPM - Seti - Convenience Find it here (2015-MAR-29)
150 SPM - Shawn O'Shields - Happy place
150 SPM -

She Wants Revenge - Some girls
150 SPM - Shearer - Against my nature Find it here (2014-DEC-20)
150 SPM - Silent Horror - Lamat Find it here (2015-APR-19)
150 SPM - Skyhighatrist & Loose Connection - Seriously DOA Find it here (2015-APR-19)
150 SPM - Sorrowmurk - Morjim disco Find it here (2015-APR-19)
150 SPM - Spirit Medicine - In the brain machines Find it here (2015-APR-07)
150 SPM -

Static X - Push it
150 SPM - Steve Durand - Hardly a moment Find it here (2015-MAR-07)
150 SPM - Steven - Transfreakation Find it here (2015-APR-12)
150 SPM - Strangelet - Lonely life Find it here (2015-MAR-12)
150 SPM - Stuntcat - All things come to those who wait
150 SPM - Sulakaska - Dement trement Find it here (2015-APR-19)
150 SPM - Sunny Sweeney - Front row seats
150 SPM - The B-52's - Pump
150 SPM - The Blank Tapes - Listen to the one Find it here (2015-FEB-04)
150 SPM - The Cleft Palettes - Ghost girl Find it here (2015-MAR-07)
150 SPM - The Cold Rush - Never
150 SPM - The Donnas - Better off dancing
150 SPM -

The Donnas - Wasted
150 SPM -

The Exploding Boy - Dark city (pt. II)
150 SPM -

The Great Luke Ski - Holding out for Hiro Only sold here AFAIK
150 SPM - The Sebastians - Erisleeper and Britney Find it here (2015-FEB-04)
150 SPM - Timo Rautiainen & Trio Niskalaukaus - Leijonan periaatteet
150 SPM - Tragedy Vampires - Eternity
150 SPM - Tsabeat - Deep switch Find it here (2015-APR-12)
150 SPM - TV's Kyle - We're gonna hurt them Only sold here AFAIK
150 SPM -

U.D.O - 24-7
150 SPM - Unisonic - Exceptional
150 SPM - V-Star - My name (Ajan-M radio mix)
150 SPM - Voodoo - Mokkadellia Find it here (2015-MAR-22)
150 SPM - Voodoo - Ohm dark shanty Find it here (2015-MAR-22)
150 SPM -

Voodoo Link - Cheez Find it here (2015-MAR-22)
150 SPM - Witch vs Strezz - Barbambia kirgudu Find it here (2015-MAR-17)
150 SPM - Yukon Blonde - Saturday night
150 SPM - Zebrahead - The juggernauts
150 SPM -

Zero Hour - Brain mutations Find it here (2014-DEC-01)
150 SPM - ZZ Top - I got the six

151 SPM - A Sound of Thunder - Let's start a fire
151 SPM -

Airbourne - Heartbreaker
151 SPM - Ataro vs Mark Day - Natural remedy Find it here (2015-MAR-22)
151 SPM - Bad To the Bone - License to survive
151 SPM - Bakan Rock Gang - Rock rockn roll
151 SPM - Broken Teeth - Bullet
151 SPM -

Curve - Weekend Find it here (2015-MAR-12)
151 SPM - Edge of Forever - Crime of passion
151 SPM -

Foreigner - Soul doctor
151 SPM - Gary McCray - Nobody's fool
151 SPM - Giant Sand - Fields of green
151 SPM - Jesus on Extasy - Stay with me
151 SPM - Jo-El Sonnier - Have a little faith
151 SPM - Kruk - Last second
151 SPM - Lah Narrad - Totally tripping balls Find it here (2015-MAR-22)
151 SPM -

Melom - Unrealistic reality (Limiti remix) Find it here (2015-JAN-29)
151 SPM - Mommah Brothers - Roadworker's blues
151 SPM -

Mono Inc - Forgiven
151 SPM - Nyama - Waves Find it here (2015-MAR-22)
151 SPM - Psychephatix - Peyote Find it here (2015-APR-12)
151 SPM - Psyhamaa vs Ikpeng - Fingers vertigo Find it here (2015-APR-12)
151 SPM - Radioactive - Demon
151 SPM -

Status Quo - GoGoGo
151 SPM - The Cure - Just like Heaven
151 SPM - The Dead Daisies - Miles in front of me
151 SPM - Yara - Calling the spirits Find it here (2015-APR-12)
151 SPM - ZZ Top - Planet of women

152 SPM - Aaron Watson - That's gonna leave a mark
152 SPM - Accept - Pandemic
152 SPM - Ahola - As long as I live (rock and roll is not dead)
152 SPM - Analogical & Hocus Psychosis - Lychee liaison Find it here (2015-MAR-17)
152 SPM - Antagon - Circulus obscurus Find it here (2014-DEC-05)
152 SPM - Anthem - Life and crime
152 SPM - Art Brut - Lost weekend
152 SPM - Bash vs Naverius - Frenetic streaming Find it here (2015-MAR-22)
152 SPM - Beth Hart and Joe Bonamassa - Nutbush city limits
152 SPM - Bon Jovi - Runaway
152 SPM -

Charta 77 & Köttgrottorna - No limit
152 SPM - Claw - Jigsaw killer Find it here (2015-JAN-24)
152 SPM - Crashdiet - Queen obscene / 69 shots
152 SPM - Crystal Ball - Time has come
152 SPM -

Danko Jones - Code of the road
152 SPM - F.R David - Pick up the phone
152 SPM - Fobi - This is just a ride Find it here (2015-JAN-03)
152 SPM - Fobi - Tune to one frequency Find it here (2015-JAN-03)
152 SPM - Jim Suhler - Dinosaur wine
152 SPM - John Fogerty - Rambunctious boy
152 SPM - Judas Priest - Turbo lover
152 SPM - Kalilaskov AS - Floating in the void (Gamaliel remix) Find it here (2015-MAR-23)
152 SPM - Karkazz - Area of effect Find it here (2015-MAR-23)
152 SPM - Kelly's Lot - Strong girl
152 SPM - Kelmi - Gruuvibuugi Find it here (2015-MAR-23)
152 SPM - Klifton Filente - Foremost of the westerners Find it here (2015-MAR-29)
152 SPM - Loverboy - Heartbreaker
152 SPM - Luke Gasser - Forget me not
152 SPM -

Mono Inc - Never-ending love song
152 SPM - Poor Young Things - Sign of the times
152 SPM - Praheya - Awakening planet Find it here (2015-APR-12)
152 SPM - Praheya - From head to heart Find it here (2015-APR-12)
152 SPM - Praheya - Going deep (...inside it all) Find it here (2015-APR-12)
152 SPM - Pupsidelic - Double personality Find it here (2015-APR-12)
152 SPM -

Romeroz - Odysseus Find it here (2015-APR-12)
152 SPM - Romeroz - The rabbit king Find it here (2015-APR-12)
152 SPM - Romeroz Meets Glazed Pots - 1M+2mk= (what the fuck) Find it here (2015-APR-12)
152 SPM - Rumble Beat - You make my day
152 SPM - Sample Bugs - Toxic birds Find it here (2015-JAN-29)
152 SPM - Sencelled - I love the way you are
152 SPM - Sishiva - Lila maagia Find it here (2015-APR-19)
152 SPM - Sisters of Mercy - This corrosion
152 SPM - Soundtruck - Ride on
152 SPM - The Cooper Brothers - Southbound
152 SPM - The Donnas - Girl talk
152 SPM - The Editors - Bones
152 SPM - The Fixx - Rules and schemes
152 SPM - The Poodles - I rule the night
152 SPM - The Saturnettes - Girl named Sue
152 SPM - Therion - Poupée de cire, poupée the son
152 SPM - Timo Rautiainen & Trio Niskalaukaus - Minun oikeus
152 SPM -

V8 Wankers - Kick the bucket
152 SPM - Voodoo Sioux - Is it soup yet
152 SPM - Victory - Power strikes the Earth
152 SPM - Zouille & Hantson - Just keep holding on
152 SPM - ZZ Top - World of swirl

153 SPM -

Against Me - I was a teenage anarchist
153 SPM - Blackboard Jungle - All my friends
153 SPM - Bruce Springsteen - No surrender
153 SPM -

Buckcherry - Never say never
153 SPM - Dark River - Dark galaxy Find it here (2015-APR-12)
153 SPM - Eclipse - Falling down
153 SPM - Franz Ferdinand - Love illumination
153 SPM - Free Spirit - Hysteria
153 SPM - Garth Brooks - American honky tonk bar association
153 SPM -

Giant - Never surrender
153 SPM -

Hybrid NRG - Maybe Ravin (Hoovered mix) Find it here (2015-APR-19)
153 SPM - Koozer Mox - Invasion biotica Find it here (2015-APR-19)
153 SPM - Little River Band - Emma
153 SPM - McAuley Schenker Group - Bad boys
153 SPM -

Monad - Hairy gonad Find it here (2015-APR-19)
153 SPM - Nyama - Alienmade machine Find it here (2015-APR-19)
153 SPM - Paco del Stinko - Stairway to the moon Find it here (2014-DEC-30)
153 SPM - Plastique Noir - Rock'n'roll is over
153 SPM - Radio Havanna - Komm zuruck
153 SPM - Robert Palmer - Johnny and Mary
153 SPM - Silly Twit - Free sheepers Find it here (2015-APR-07)
153 SPM - Skew Siskin - Shoot out your lights
153 SPM - Sparks - Progress
153 SPM - Spunky Munkey - Paint the sky
153 SPM - Steve Cone - Poison pill
153 SPM -

The Donnas - It's on the rocks
153 SPM - The Jane Shermans - Young and hungry
153 SPM - The Sebastians - Vuohi Find it here (2015-FEB-04)
153 SPM - Za7zay - Divine flame Find it here (2015-MAR-17)
153 SPM - Za7zay - Meter's tall tales Find it here (2015-MAR-17)

154 SPM -

Abducted Brain - Symphony of abduction Find it here (2015-FEB-04)
154 SPM - Acid House Kings - Would you say stop
154 SPM - Amras vs Spectralis - Pirates party Find it here (2015-MAR-17)
154 SPM - Andy Scott - Galaxy (TV theme)
154 SPM - Barbe-Q-Barbies - One more (and i'll be gone)
154 SPM - Chris Michael - Take me off the list
154 SPM - Citizen Cope - Brother Lee
154 SPM - Crystal Pistol - Teenage parasite
154 SPM - Dark Moor - The chariot
154 SPM - David Vandervelde - Checkin' out my baby Find it here (2015-MAR-07)
154 SPM - Grand Design - Oughtograugh
154 SPM -

Kimball & Jamison - Chasing euphoria
154 SPM - Knock Out Kaine - House of sins
154 SPM -

Komfuzius - Different dreams Find it here (2014-NOV-30)
154 SPM -

Komfuzius - Gremlin dance Find it here (2014-DEC-01)
154 SPM - KT Tunstall - I don't want you now
154 SPM - Manowar - El Gringo
154 SPM - Meteor Burn - Open the cave Find it here (2015-MAR-17)
154 SPM - Mussa Kussa - Alien horse Find it here (2014-DEC-21)
154 SPM - Neneh Cherry & Yossou N'Dour - 7 seconds
154 SPM - Neverfriend - Don't wanna love you
154 SPM - Newman - She's gone
154 SPM - Ologarden - Total eclipse Find it here (2015-MAR-29)
154 SPM - Ozzy Osbourne - Silver
154 SPM - Pagan's Mind - United alliance
154 SPM - Plastique Noir - Losing halo
154 SPM - Ravenblack Project - One-night stand
154 SPM -

Rebellion - Blood rains (The saga of King Olaf Trygvason)
154 SPM - Renuen - The trooper Find it here (2015-FEB-15)
154 SPM - Rob Zombie - Superbeast
154 SPM - Seventh Key - The only one
154 SPM -

Sinner - Black
154 SPM - Sinner - Blood on the sand
154 SPM -

Sister Sin - 24-7
154 SPM - Ska-P - Bajo vigilancia
154 SPM - Ska-P - Wild Spain
154 SPM -

Skew Siskin - Shake me
154 SPM - Skew Siskin - Who the hell are you
154 SPM - Status Quo - Dear John
154 SPM - Stereolab - Transporte sans bouche
154 SPM - Synthetik Chaos - Momento demento bricolage Find it here (2015-MAR-29)
154 SPM - Tanita Tikaram - Good tradition
154 SPM - The Fallacy - Force of nature
154 SPM - The Sebastians - Pillu Find it here (2015-FEB-04)
154 SPM - The Sebastians - Zxhisto snjaabo Find it here (2015-FEB-04)
154 SPM - The Ting Tings - Keep your head
154 SPM - Transiant - Light space and drawers Find it here (2015-MAR-22)
154 SPM - Tygers of Pan Tang - Dark rider
154 SPM -

Young Michelin - Les copains
154 SPM - Zaiklophobia - Human revolution Find it here (2015-MAR-22)

155 SPM - Abducted brain - Encoded mesages Find it here (2015-MAR-17)
155 SPM - Athletes - Time
155 SPM -

Barenaked Ladies - Fog of writing
155 SPM - Black Water Rising - The allure of self destruction
155 SPM - Bonafide - Rock 'n' roll lifestyle
155 SPM - Brother Firetribe - Love is not enough
155 SPM - Cannon - Hold me, love me
155 SPM - Chris Antblad - Jealous eyes
155 SPM - Clint Black - Nothin' but the taillights
155 SPM - Cosmic Sadhu - Interest rate Find it here (2014-DEC-05)
155 SPM - Crimson Fire - We go
155 SPM -

Danko Jones - Time heals nothing
155 SPM - Dave Evans & Nitzinger - Control
155 SPM - Die Mannequin - Outta time
155 SPM - Digital X - After life Find it here (2015-FEB-04)
155 SPM - Fobi - Individual dreams
155 SPM - Fobi - Silence in the library Find it here (2015-MAY-15)
155 SPM - Free Spirit - Pale sister of light
155 SPM - Future Islands - Balance
155 SPM - Future Islands - Old friend
155 SPM - Gemini Five - Second II none
155 SPM - Gemini Five - We do not come in peace
155 SPM - Godiva - When lighting strikes
155 SPM - Inspiral Carpets - You're so good for me
155 SPM - Kicking Valentina - On my side
155 SPM - King Arthur - Come and take it Find it here (2014-DEC-05)
155 SPM - Komfuzius - Space cake Find it here (2014-DEC-14)
155 SPM - Koritni - Down at the crossroads
155 SPM - Kotiteollisuus - Maailmanloppu
155 SPM - Krokus - Go baby go
155 SPM - Lynn Rosenblood - I'm not yours
155 SPM - Me My Head - White lights
155 SPM - Mears Brothers - Thanks to me
155 SPM - Medhorinum - Second face Find it here (2015-MAR-29)
155 SPM - Metahuman - Computer signal Find it here (2015-APR-07)
155 SPM - Missing Tide - Dangerous
155 SPM - Neurotech - Damage is done
155 SPM - Nicrophorus - Dead aliens in the kitchen Find it here (2015-APR-07)
155 SPM - Nine Pound Hammer - Hell in my hand
155 SPM - Nude - Shanghai basement
155 SPM - Oudi - Valhalla rising Find it here (2015-APR-07)
155 SPM - Oxezy - Force Find it here (2015-APR-07)
155 SPM - Premium - Electro shock
155 SPM - Racy Glöw - Born to die free
155 SPM - Red Rock Rooster - Red rock rooster
155 SPM - Relic vs Djedi Miriji - The red dwarf experiment Find it here (2014-DEC-02)
155 SPM - Rot on the March - My demon of madness is getting weak
155 SPM -

Ruoska - Kiiraslapsi
155 SPM - Sacramento - No vuelvas más
155 SPM - Safire - Memoires live again
155 SPM - Sample Bugs - Fake hard people Find it here (2015-JAN-29)
155 SPM - Sample Bugs - See of spore Find it here (2015-JAN-29)
155 SPM - Sample Bugs & Kalilaskov AS - Drunken samothraki Find it here (2015-JAN-29)
155 SPM -

Sencelled - Miracle
155 SPM - Shaka Ponk - Lucky girl
155 SPM -

Static X - Z28
155 SPM - Status Quo - Any way you like it
155 SPM - Steel Engraved - Forlorn empire
155 SPM - Steve Conte - OK DJ
155 SPM -

Sugarcult - Los Angeles
155 SPM - Syron Vanes - Devil's dancing
155 SPM - Systemcrash - Ghost hunter Find it here (2015-APR-12)
155 SPM - Tango Down - Crying to me
155 SPM - The Gasoline Brothers - Sleeping pills & asteroids Find it here (2015-MAR-01)
155 SPM - The Sweet Serenades - On my way
155 SPM - Toxic Heart - Big time
155 SPM -

Tragedy Vampires - Annihilation
155 SPM - Trond Tollin - Superman
155 SPM -

U.D.O - Trip to nowhere
155 SPM -

Vega - Hearts of glass
155 SPM - Vicente Muñoz - Nerea Find it here (2015-MAR-12)
155 SPM - Voodoo - It's alive Find it here (2015-APR-12)
155 SPM - Wild Nothing - Golden haze Find it here (2015-MAR-07)
155 SPM - Xenofish - Mashiro's dream Find it here (2015-APR-07)
155 SPM - Zaigon - Dancing vibration Find it here (2015-MAR-29)

156 SPM - Alesha Dixon - Let's get excited
156 SPM - Amnessiah - Anestesia Find it here (2015-JAN-03)
156 SPM - Antagon - Dematerialization Find it here (2014-DEC-05)
156 SPM - Axel Rudi Pell - Hot wheels
156 SPM - Billy Walton Band - Black Jack dealer
156 SPM -

Broken Teeth - Burns like love
156 SPM - Buckcherry - Nothing left but tears
156 SPM -

Buckwheat Zydeco - Hard to stop
156 SPM -

Clay Walker - If I could make a living
156 SPM - Close Quarters - Riding on
156 SPM - Coney Hatch - Down and dirty
156 SPM - Crooked Mind - The less you freak Find it here (2015-MAR-29)
156 SPM -

Dorrn - Painkiller
156 SPM - Drowning Pool - Step up
156 SPM - Erika - Baby alien
156 SPM - Fobi - Blueberry feelings Find it here (2014-DEC-20)
156 SPM - Franz Ferdinand & Sparks - So desu ne
156 SPM -

Giuntuni - If the dream comes true
156 SPM - Hartmann - What if I
156 SPM -

Indica - Scissor, paper, rock
156 SPM - John Fogerty - Creedence song
156 SPM - John Mellancamp - Authority song
156 SPM -

Julian Angel's Beautiful Beast - Wet wild willing
156 SPM - Jun Senoue - The American dream
156 SPM - Kalilaskov AS - Dead angel Find it here (2015-MAR-22)
156 SPM -

Kings & Dreams - 2000 miles
156 SPM - Kobold Instinct - I have many names Find it here (2015-MAR-29)
156 SPM - Kotiteollisuus - Veri valuu maahan
156 SPM - Lacrimas Profundere - Lullaby for a weeping girl
156 SPM - Lita Ford - Kiss me deadly
156 SPM - Lucan Wolf - Hot rod lovin'
156 SPM - Ministry - 99 percenters
156 SPM -

Miranda - Buen dia
156 SPM - Miss Diciembre - Piratas del Caribe
156 SPM - Nickelback & Kid Rock - Saturday night's alright for fighting
156 SPM - Perpetual Fire - Alien
156 SPM - Phil Collins - Two hearts
156 SPM -

Pink Cream 69 - I'm not afraid
156 SPM - Rainbow - Can't happen here
156 SPM -

Scream Arena - Born ready
156 SPM - Sishiva - Words Find it here (2015-MAR-17)
156 SPM - Ska-P - McDóllar
156 SPM - Skyloops - Computers Find it here (2015-FEB-15)
156 SPM - Stahlmann - Süchtig
156 SPM - Steeler - Night after night
156 SPM - Stone Gods - Making it hard
156 SPM -

The 69 Eyes - Lost boys
156 SPM - The Long Now - Jellylegs Find it here (2015-FEB-15)
156 SPM - Tina Turner - What you get is what you see
156 SPM - Viking Skull - Tails you lose, heads your dead
156 SPM - Wallenberg's Whiskey Hell - Dickle me up
156 SPM - Willie Nelson - Crazy like me

157 SPM - 38 Special - Take me back to Paradise
157 SPM - Axel Rudi Pell - Call of the wild dogs
157 SPM -

Badger - Freak me out
157 SPM - Billy Yates - Waitin for the world to turn my way
157 SPM - Celtic Frost - Blood on kisses
157 SPM - Dark Mean - Happy banjo Find it here (2015-FEB-15)
157 SPM - Drakphaser - Planet overthrow Find it here (2015-JAN-03)
157 SPM - Electrypnose - Un tour da l'asile Find it here (2015-MAR-08)
157 SPM - Ghost & Writer - Hurricane
157 SPM - Jaded Heart - Heavenly devotion
157 SPM - Kalilaskov AS & Noise Gust - Evil computer crash Find it here (2015-MAR-12)
157 SPM -

Metric - Satellite mind
157 SPM - Noiseworks - Hot chilli woman
157 SPM - Nyama - 3rd eye monocle Find it here (2015-MAR-12)
157 SPM - Raven Lord - Metal knights
157 SPM - Satori - The nature of reality Find it here (2015-MAR-07)
157 SPM - Shihad - The living dead
157 SPM - Sister Sin - Fight song
157 SPM - Skin - Trigger inside
157 SPM - Tomas Ledin - På vingar av stål
157 SPM - Van Wolfen - Zwei meter unter'm gras
157 SPM - Work of Art - The rain
157 SPM - Xhamanik Ritual - Tesla's dreams (Remix) Find it here (2014-DEC-14)

158 SPM - Agressive Mood - 14 Oct Find it here (2015-MAR-01)
158 SPM - Another Life - The everflow
158 SPM - April Wine - Doin' it right
158 SPM - Axel Rudi Pell - Edge of the world
158 SPM - Baykus - Gel yeter Find it here (2015-MAR-08)
158 SPM - Crimson Fire - Crimson Fire
158 SPM - Dark the Suns - The rain
158 SPM - Die Krupps - Panik
158 SPM - Digital X - Bad specimen Find it here (2015-FEB-04)
158 SPM - Figure Study - Station
158 SPM - Gemini Five - Automaticool
158 SPM - Grand Design - Thrill of the nite
158 SPM - Gun Barrel - Judgement day
158 SPM - Kenneth and the Knutters - Har man Harley har man
158 SPM - Krokus - Keep me rolling
158 SPM - Love Cream - Why not me
158 SPM - Megadeth - Public enemy number one
158 SPM - Melody Club - Play me in stereo
158 SPM -

Mono Inc - Days like this
158 SPM - Motorbrain - Inpsyde the box Find it here (2015-MAR-01)
158 SPM - My Little Cheap Dictaphone - Bitter taste of life
158 SPM - Rhino Bucket - Lifeline
158 SPM -

Rod Stewart - Tonight I'm yours (don't hurt me)
158 SPM -

Ruoska - Pakkomielle
158 SPM - Sample Bugs - 8 burning spots Find it here (2015-JAN-29)
158 SPM - Sample Bugs - Joistik Find it here (2015-JAN-29)
158 SPM - Sample Bugs - Slader mashine Find it here (2015-JAN-29)
158 SPM - SK4MC - Hi Lo Find it here (2015-FEB-04)
158 SPM - Ska-P - El libertador
158 SPM -

Status Quo - Frozen hero
158 SPM - Statuto - Intercity firm
158 SPM -

Terra Nova - Meltdown
158 SPM -

The Donnas - I don't care (so there)
158 SPM - The Poodles - Caroline
158 SPM -

Timbuk 3 - The future's so bright, I gotta wear shades
158 SPM - Todd Stanford - Blue collar holler
158 SPM - Twisted Kala - Mind process Find it here (2015-MAR-07)
158 SPM - Viking Truckers - I'm a viking trucker
158 SPM - Yael Meyer - Human divine
158 SPM - ZZ Top - Got me under pressure

159 SPM - Brother Firetribe - Heart full of fire
159 SPM - Cheap Trick - Mighty wings
159 SPM - Deyacoda - Alive
159 SPM - Electric Light Orchestra - Rock and roll is king
159 SPM - John Fogerty - Hot rod heart
159 SPM - Michael Sembello - Maniac
159 SPM - Miss Diciembre - Miss Diciembre
159 SPM - Miss Diciembre - Motherfucker rock roll
159 SPM - Nashville Pussy - Why why why
159 SPM -

Nightwish - Wish I had an angel
159 SPM - Oddbod - You suck at Photoshop Find it here (2014-DEC-05)
159 SPM - Plastique Noir - Tyrannosaur
159 SPM -

Rebellion - Sweden
159 SPM - Rod Stewart - Go out dancing
159 SPM - School of Seven Bells - The night Find it here (2015-JAN-24)
159 SPM - She Wants Revenge - I don't want to fall in love
159 SPM - Span - Wildflower
159 SPM - Terra Nova - Livin' it up
159 SPM - The Reach Around Rodeo Clowns - King of the slot car track
159 SPM - The Veils - Bloom

160 SPM - Aaron Lewis - The road
160 SPM - Absolute Steel - Too slow above
160 SPM - AC/DC - Heatseeker
160 SPM -

Acacia Avenue - Calling out
160 SPM - Acacia Avenue - Time
160 SPM -

Aerosmith - Lover alot
160 SPM -

Alestorm - Drink
160 SPM - Alien Chaos - Alien frequencies Find it here (2014-DEC-14)
160 SPM - Amnessiah - Queen Find it here (2014-DEC-30)
160 SPM - Anberlin - Impossible
160 SPM - Another Life - Everlasting
160 SPM - Avi Rosenfeld - All what you need Find it here (2014-DEC-30)
160 SPM - Avi Rosenfeld - Ay caramba Find it here (2014-DEC-30)
160 SPM - Baalberith vs Outstanding Nerd - Space brownies Find it here (2014-DEC-14)
160 SPM - Battle Beast - Out of control
160 SPM -

Battle Beast - Push it to the limit
160 SPM - Becoming Intense - Stalemate Find it here (2014-DEC-30)
160 SPM -

Beyond The Void - Life is unfair
160 SPM -

Bif Naked - Let down
160 SPM - Black Veil Brides - Let you down
160 SPM -

Bloodhound Gang - I hope you die
160 SPM - Bush - I believe in you
160 SPM -

Cinnamon Chasers - Changing feelings
160 SPM - Convicted Killer Scientists - Chemical cure Find it here (2014-DEC-30)
160 SPM - Crazy Quilt Bouquet - (He's got) Nobby style Find it here (2015-JAN-24)
160 SPM - Cyferdyne - The silence
160 SPM -

Ded Volt - Jaded
160 SPM - Drakphaser - Karnage Find it here (2014-DEC-30)
160 SPM - Drakphaser - Mekanikal toyz Find it here (2015-JAN-29)
160 SPM - Dreadnox - Battle and honor
160 SPM -

Dreamtale - Between love and hate
160 SPM - E-Type - You know
160 SPM - Eclipse - Million miles away
160 SPM - Eddie and the Sand Sharks - Spy fi
160 SPM - Eden's Curse - Break the silence
160 SPM -

Edguy - Lavatory love machine
160 SPM - Elvis Jackson - Who do I fight for
160 SPM - Enrico Ruggeri - Hai ragione
160 SPM - Fabio Ramirez - When you wave goodbye
160 SPM - Facehead - Friggin angeles Find it here (2015-JAN-03)
160 SPM -

Gary Schutt - Half a world away
160 SPM - Gemini Five - TwentyFourSeven
160 SPM - Grannada - Imposible
160 SPM - Green Day - Amanda
160 SPM - Gun - 14 stations
160 SPM -

Gun - Bad things
160 SPM - Hammer Fight - Down the line
160 SPM - Hanna Pakarinen - We don't speak
160 SPM -

Hanzel und Gretyl - Blood of my horns
160 SPM - Hard - Into the fire
160 SPM - Heartbreak Radio - Knockin' on Hells door
160 SPM - Heifervescent - 100 miles or more Find it here (2015-JAN-17)
160 SPM - Helalyn Flowers - Shake
160 SPM - Hellish War - Battle at sea
160 SPM - Hoblit - Nothing day Find it here (2014-DEC-30)
160 SPM - Hot Lava - Apple option fire
160 SPM - Irrsin - Mechanic warrior Find it here (2015-JAN-17)
160 SPM - It Dies Today - Sixth of June
160 SPM - Jalea Mental - Primer dia Find it here (2015-JAN-17 2011-May-30)
160 SPM - Jesta - Back chat Find it here (2015-JAN-17)
160 SPM - Johansson - The last viking
160 SPM - John Maus - No title (Molly) Find it here (2015-MAR-07)
160 SPM - Jordan Doell - Right back where I need to be
160 SPM -

Jorn - Legend man
160 SPM - Kabayun - Let go Find it here (2015-JAN-17)
160 SPM - Killawatt - The joint Find it here (2015-JAN-17)
160 SPM - Kissing Miss Lizzy - Staying on the run
160 SPM - Kodiak Jack - Them
160 SPM - Kotiteollisuus - Idoli (Juice-Yhtye)
160 SPM - Kotiteollisuus - Kepeitae multia
160 SPM - Kotiteollisuus - Pohjanmaan kautta
160 SPM - Kotiteollisuus - Rakkauslaulu
160 SPM - Kristine - The danger
160 SPM -

Krono Psy - Shut up bitch Find it here (2014-DEC-01)
160 SPM - Lahannya - Save me
160 SPM - Lordi - Girls go chopping
160 SPM -

Los Bastardos Finlandeses - Rocket science
160 SPM - Machinae Supremacy - Spacepunx
160 SPM -

Magnus Carlsson - Live forever
160 SPM - Marco Iacobini - Summer
160 SPM -

Michael Paynter - Another you
160 SPM - Mind of Doll - Rats
160 SPM - Moby - Spiders
160 SPM -

Mono Inc - Symphony of pain
160 SPM - Mono Inc - Voices of doom
160 SPM - Motorhead - Devils in my head
160 SPM - Motortrain - Goin' goin' gone
160 SPM - Nanocost - Guertu Find it here (2015-APR-12)
160 SPM - Nazareth - The toast
160 SPM - Nevergreen - A vegso harcunk var
160 SPM - Nickelback - Midnight queen
160 SPM - Nickelback - This afternoon
160 SPM -

Niva - Do it again
160 SPM - N.U.C - Animal
160 SPM - N.U.C - N.U.C
160 SPM - Ofgohd - Mind controler Find it here (2015-APR-07)
160 SPM -

One Direction - Why we don't go there
160 SPM - Ork Monk - Anakonda Find it here (2015-FEB-04)
160 SPM - Ork Monk - Dodekahedron Find it here (2015-FEB-04)
160 SPM -

Outstanding Nerd - A night like no one else has seen Find it here (2014-DEC-01)
160 SPM - Outstanding Nerd - Dark noise beyond death Find it here (2014-DEC-05)
160 SPM - Outstanding Nerd - Dancing with the spirits Find it here (2014-DEC-02)
160 SPM -

Outstanding Nerd - Global technology Find it here (2014-DEC-05)
160 SPM - Outstanding Nerd - Nosara's earthquake Find it here (2014-DEC-14)
160 SPM -

Pain - I'm going in
160 SPM - Pain - Supersonic bitch
160 SPM -

Pain - We want more
160 SPM - Paragon - The killing hand
160 SPM - Paul Ross Hensley - Money's king
160 SPM - Paul Sabu - Street angel
160 SPM - Pennywise - The western wall
160 SPM - Pete Lincoln - Drive
160 SPM - Phsiris - Oogie in the boogie Find it here (2015-FEB-15)
160 SPM -

Plastique Noir - 24 hours awake
160 SPM - Psyline - Alien disco Find it here (2014-DEC-05)
160 SPM -

Push Play - Barely legal
160 SPM - Rebellious Spirit - Gone wild
160 SPM - Rob Tognoni - Retro shaking
160 SPM - Ron Williams - Bring it on
160 SPM - Rukh - Shut up and take my money Find it here (2015-FEB-15)
160 SPM - Saint - We all stand
160 SPM - Saliva - Ladies and gentlemen
160 SPM - Sator - Someone got shot
160 SPM -

Savage Crow - No return
160 SPM - Screaming Banshee Aircrew - Lady Kerosene
160 SPM - Shadowqueen - Bruised
160 SPM - Shannon - Let's make rock
160 SPM - Sinner - Suicide mission
160 SPM - Skew Siskin - Shoot the rats
160 SPM - Skiltron - The brave's revenge
160 SPM - Skip Rock - Time will tell
160 SPM -

Soulitude - The savior Find it here (2015-FEB-15)
160 SPM - Street Legal - Trapped
160 SPM - Superstitious - The end of the age
160 SPM - Tales of Insanity - Resurrection
160 SPM - Terra Nova - Come alive
160 SPM -

The 69 Eyes - Some kind of magick
160 SPM - The Continentals - The lions
160 SPM - The Courteeners - Are you in love with a notion
160 SPM - The Darkface - Tales of the evil farmer Find it here (2015-FEB-15)
160 SPM - The Donnas - Midnite snack
160 SPM - The Ducky Boys - Damaged goods
160 SPM - The Kickstand Band - Summer means fun
160 SPM - The Ramones - Somebody put something in my drink
160 SPM - The Sounds - Outlaw
160 SPM - The Theander Expression - Conception of life
160 SPM - The Vibrators - One more
160 SPM - To Die For - Like never before
160 SPM -

Tracy Lawrence - Cecil's palace
160 SPM - Tyamat - Introducing psychedelics (part 1) Find it here (2014-DEC-03)
160 SPM -

U.D.O - Dominator
160 SPM - Unsun - Clinic for dolls
160 SPM -

Viking Truckers - Papa om mow mow
160 SPM - Violent Diva - Flammable
160 SPM - Wardrum - Rebirth
160 SPM -

Wild Horses - Ridin' the rodeo
160 SPM - Wizard - Creeping death
160 SPM -

Wolfsbane - Kathy Wilson
160 SPM - Xhamanik Ritual & Outstanding Nerd - Welcome to the Moon Find it here (2014-DEC-05)
160 SPM - Yukon Blonde - Confused
160 SPM - Ze - Heavy metal in Tokyo

161 SPM -

AC/DC - Safe in New York City
161 SPM - Agincourt - Captured King
161 SPM - Alex Zaccagni - Electrical hazard Find it here (2015-JAN-17)
161 SPM -

Alex Zaccagni - The fireman Find it here (2015-JAN-17)
161 SPM - Broken Teeth - Spitting nails
161 SPM -

Citizen Cope - Bullet and a target
161 SPM - Danger Danger - Saturday nite
161 SPM - Dark Horse - Freedom
161 SPM - Figure Study - Answers
161 SPM - Galderia - Dance of life
161 SPM - Lasse Stefanz - Cafe au lait
161 SPM - Melvin - The Vishnu cycle Find it here (2014-DEC-30)
161 SPM -

Ministry - New world order
161 SPM - Moderatto - Que no quede huella
161 SPM - Nazrael - Welcome to the lab Find it here (2015-MAR-01)
161 SPM - Night - Taking you down
161 SPM - Rod Stewart - Young turks
161 SPM - Silent Envy - On your way now
161 SPM - Telamor - No rest for the weary
161 SPM - T.G.B & Arcek - Docemasuno Find it here (2015-MAR-23)
161 SPM - The Angels - When the time comes
161 SPM - The Beauty of Gemina - One million stars
161 SPM - Trouble Tribe - Red light zone
161 SPM - Webb Wilder - Tough it out
161 SPM - Yvonne - Odd

162 SPM -

Adrenaline Rush - Girls gone wild
162 SPM - Airbourne - Running wild
162 SPM - Antagon - Atmosphere Find it here (2014-DEC-14)
162 SPM - Babylon Rockets - Bullets for the jokers
162 SPM - Bad To the Bone - Do it again
162 SPM - Benjamin Bear - Oh crap, vampires
162 SPM - Black Majesty - Phoenix
162 SPM - Die Mannequin - Ka-ching
162 SPM - Gun Barrel - Save my heart from you
162 SPM - Higherwattska - Defect subject Find it here (2014-NOV-30)
162 SPM - Jaf - Parece que viene bien
162 SPM - Jimmy Nail - Cowboy dreams
162 SPM -

Joe Satriani - Summer song
162 SPM -

Koritni - By my side
162 SPM - Matia Bazar - Electrochoc
162 SPM - Refurbished - It's been a long time coming to rock you
162 SPM - Requiem - Slovenska
162 SPM - Rose Tattoo - Motorbike song
162 SPM - Running Wild - Piece of the action
162 SPM - Schongeist - Zusammen allein
162 SPM - Shannon - I don't need you anymore
162 SPM - Sideburn - Devil and angel
162 SPM - Sinner - Last man standing
162 SPM - Sinner - Lost in a minute (re-recording 2013)
162 SPM - Sturm und Drang - Alive
162 SPM -

Sugar Stems - Haunted
162 SPM - The Areola Treat - Nothing there
162 SPM -

The Donnas - Too bad about your girl
162 SPM - The Kyoto Connection - Glorious love song Find it here (2015-MAR-23)
162 SPM - The Pixies - Alec Eiffel
162 SPM - Valor - Inner nature
162 SPM - Viking Truckers - Longlegged southern lady
162 SPM - White Flame - We get it on

163 SPM - Becoming Intense - Mind clouds Find it here (2014-DEC-30)
163 SPM - Billy Yates - Till the old wears off
163 SPM - Bloc Party - One month off
163 SPM - Dennis Herrera Blues Band - Slim baby slim
163 SPM - Everlife - What I like about you
163 SPM - Fatal Smile - Stranger
163 SPM - Greg Trooper - Good luck heart
163 SPM - Jarinus - Jarinus rhymes with vaginus
163 SPM - Joe Satriani - Crushing day
163 SPM - Killawatt - Observed effects Find it here (2015-FEB-04)
163 SPM -

Melody Club - Covergirl
163 SPM - Melody Club - Palace station
163 SPM - OMD - Electricity
163 SPM - Pancho Villa - Mi unica estrella
163 SPM - Panna Cotta Army - Ring them bells Find it here (2015-APR-12)
163 SPM - Paramore - Miracle
163 SPM - Private Line - Gods of rewind
163 SPM - Push Play - Watch it burn
163 SPM - Rhino Bucket - Chase the case
163 SPM -

Rob Zombie - Rock and roll (in a black hole)
163 SPM - Slowdance - Boyfriend
163 SPM -

Street Legal - Warriors of Genghis Khan
163 SPM - The Ramones - I wanna be sedated
163 SPM - The Theander Expression - Sanguine
163 SPM - Truckstop Honeymoon - List of chores
163 SPM - Two Door Cinema Club - I can talk Find it here (2015-FEB-04)
163 SPM -

Wilmer X - För dum för pop

164 SPM - Avi Rosenfeld - Rainbow woman Find it here (2015-JAN-03)
164 SPM - Black Diamonds - We want to party
164 SPM - Buckcherry - Dead
164 SPM -

Cygnets - Teenager Find it here (2014-DEC-30)
164 SPM -

Danger Danger - Rock America
164 SPM - Dum Dum Girls - Evil blooms
164 SPM - Dwight Yoakam - Man of constant sorrow
164 SPM - Europe - The beast
164 SPM - Fastway - All fired up
164 SPM - Faust - Kovetem a sziven hangjat
164 SPM - Gotthard - I can
164 SPM - Gotthard - Time
164 SPM - Heidevolk - Rebel yell
165 SPM - Houdini Roadshow - Rocksteady
164 SPM - Jettblack - Temptation
164 SPM - Kotiteollisuus - Musti sotakoira
164 SPM - Kruk - It's gone
164 SPM - Lasse Stefanz - Om jag stannar hos dej
164 SPM - Moderatto - Como quien pierde una estrella
164 SPM - Motorhead - Get back in line
164 SPM - Niterain - She said go
164 SPM -

NW Outlaws - Cool hippie chicks
164 SPM - Rude Tins - Today and tomorrow
164 SPM - Scott Dawson - Close enough for love
164 SPM - Sinner - Deathwalker
164 SPM - Steve Cone - Fear
164 SPM -

The Donnas - Who invited you
164 SPM - Timo Rautiainen & Trio Niskalaukaus - Venäjän orvot
164 SPM - Timo Räisinen - Let's kill ourselves a son
164 SPM - Tom Petty - Into the great wide open
164 SPM - Tom Petty - You wreck me
164 SPM -

Victory - Take the pace
164 SPM - Whiskey Hell - Mr. Rock'n'roll

165 SPM - Amnessiah - Funk Find it here (2015-JAN-03)
165 SPM - An Horse - Trains and tracks
165 SPM - Anberlin - Little tyrants
165 SPM - Antagon - Delusion Find it here (2014-DEC-14)
165 SPM - California Wives - Marianne Find it here (2015-JAN-03)
165 SPM - Celtic Frost - (Once) They were eagles
165 SPM - Christ vs Warhol - Cross of Lorraine
165 SPM - Dr.Bops - Through the motions Find it here (2015-JAN-03)
165 SPM - Eclipse - Wylde one
165 SPM - Edén - El sueño de icaro
165 SPM - Eric Michael Hawks - Guilty pleasures
165 SPM - Fergie Fredriksen - Blaze of love
165 SPM - Fine Young Cannibals - Good thing
165 SPM - Johan Bakke - High (on a low addiction)
165 SPM - Johan Bakke - Nyårsafton
165 SPM - Heifervescent - Fabricated loony commune Find it here (2015-JAN-17)
165 SPM - Killinger - Illuminati
165 SPM - King of Asgard - Brethren of the North
165 SPM - Koritni - 155
165 SPM - Latexxx Teens - Wendigo
165 SPM -

Mastercastle - Cat-house
165 SPM - Motortrain - Chico the high flier
165 SPM - Nasty Idols - Crashlanding
165 SPM - Pagan's Mind - Intermission
165 SPM - Pain - Dark fields of pain
165 SPM - Rescue Raiders - Fight another day
165 SPM - Roshambo - Cigarette lemonade Find it here (2015-MAR-29)
165 SPM - Silverlane - Wings of eternity
165 SPM - Status Quo - The way it goes
165 SPM -

Status Quo - Velvet train
165 SPM - Stimulans - Dust the road
165 SPM - Stratovarius - Playing with fire
165 SPM - The Donnas - Hot pants
165 SPM - The Eagles - Get over it
165 SPM -

The Sidney Green Street Band - Consumer
165 SPM - Truckstop Honeymoon - Running shoes
165 SPM - Vanity Blvd - Talk of the town
165 SPM -

Viking Truckers - Six days on the road
165 SPM - Wilmer X - Blind mans bluff

166 SPM - A-ha - Forest fire
166 SPM - Axel Rudi Pell - Living on the wildside
166 SPM - Baldbox - USF'nA Only sold here AFAIK
166 SPM -

Depeche Mode - Barrel of a gun
166 SPM - Dum Dum Girls - In the wake of you
166 SPM - Eric Huff - Has Music City USA lost its sound
166 SPM -

First Aid 4 Souls - The spirit Find it here (2014-DEC-05)
166 SPM - Flash and The Pan - Early morning wake up call
166 SPM - Friska Viljor - Boom boom
166 SPM - Gary Schutt - Line of fire
166 SPM - Gloryhammer - Wizards
166 SPM - Great White - (I've got) something for you
166 SPM -

Hinder - Last kiss goodbye
166 SPM - Jason and the Scorchers - White lies
166 SPM -

Johannes Rypma - Rebel yell
166 SPM - Love Cream - Love train
166 SPM - Lucy Angel - Stripes
166 SPM - Marc Anthony - You sang to me
166 SPM - Miranda Lambert - Dry town
166 SPM - Murukhan - Encyclopedia Selfdestructica Find it here (2015-MAR-01)
166 SPM - Nazareth - Keep on travellin
166 SPM -

Nightwish - Nightquest
166 SPM - Pedropiedra - Sol mayor
166 SPM - Plastic Bertrand - Les imbeciles
166 SPM - Running Wild - Dr. Horror
166 SPM -

Span - Don't think the way they do
166 SPM - Statuto - Un giorno di festa
166 SPM - Steve Cone - S.O.S
166 SPM - Tegan and Sara - Hell
166 SPM -

The Hoosiers - Rocket star
166 SPM - The Old Firm Casuals - I remain
166 SPM -

Toxic Anger Syndrome - Dark forces of Sweden Find it here (2014-DEC-01)
166 SPM - Trixter - Walk with a stranger
166 SPM - Weldon Henson - Just believe

167 SPM - Azules Blues Trio - Fire heels Find it here (2015-APR-19)
167 SPM - Colin James - Voodoo thing
167 SPM - Charles in the Kitchen - A monk alone
167 SPM - Danger Zone - Desire
167 SPM - Devo - Message of hope
167 SPM -

Dion Bayman - Everything
167 SPM - Emerald Rain - Done bleeding
167 SPM - Girls Names - Black Saturday Find it here (2015-MAR-22)
167 SPM - Hide the Knives - Holy Banner
167 SPM -

Joe Satriani - Surfing with the alien
167 SPM - Kayab - Milkshake Find it here (2015-APR-19)
167 SPM - Lovebite - Sin city
167 SPM - Mat Sinner - Back to the bullet
167 SPM - Merciful Nuns - Body of light
167 SPM - Mono Inc - Still
167 SPM - Nikki Lane - Gone gone gone
167 SPM -

Skew Siskin - Metal in your face
167 SPM - Slain - More than conquerors
167 SPM - Sonata Arctica - Silver tongue
167 SPM - Status Quo - Movin' on
167 SPM - Two Wounded Birds - To be young Find it here (2015-APR-28)
167 SPM - U.D.O - Meaning of life
167 SPM - WASP - Rebel in the F.D.G

168 SPM - Alice in Videoland - Something new
168 SPM -

Antagon - Degenerating euphoria Find it here (2014-DEC-14)
168 SPM - Arbuckle Xpress Band - Devil in my nightmare
168 SPM - Big Ball - Plugged in
168 SPM - Bishop Allen - Rain Find it here (2015-MAR-29)
168 SPM - Caramell - Här e jag (Speedy mix) Find it here (2015-APR-19)
168 SPM - Cold Mailman - Surrounded by skin
168 SPM - Crazy Lixx - Riot Avenue
168 SPM - Delta Goodrem - In this life
168 SPM - Dhrupad - Civilization Find it here (2015-APR-19)
168 SPM - Donora - Weekend tongue
168 SPM - Exceptional Edward - Element of surprise
168 SPM - Galderia - Rising soul
168 SPM - Jenix - We are so young
168 SPM - Jorma Kaukonen - Where there's two there's trouble
168 SPM - Lasse Stefanz - Hon är min bästa vän
168 SPM - Motorbrain - Sarandhi Find it here (2015-APR-28)
168 SPM - Nek - A contramano
168 SPM - Ron Williams - Shake it off
168 SPM -

Sinner - Atomic playboys
168 SPM - Status Quo - All stand up (never say never)
168 SPM - Status Quo - I don't wanna hurt you anymore
168 SPM - Terra Nova - Long live rock 'n' roll
168 SPM - Terra Nova - Shadow man
168 SPM - Tyler Jakes - Out of it
168 SPM - The Call - Everywhere I go
168 SPM - The Gaslight Anthem - The '59 sound
168 SPM - Toby Keith - Shut up and hold on
168 SPM - Voz Propia - Lentes amarillos
168 SPM - Warrior Soul - The wasteland

169 SPM -

Anberlin - Ready fuels
169 SPM - Berlin - The Metro
169 SPM -

Eddie Meduza - Torsten hällde brännvin i ett glas åt Karin Söder
169 SPM - Free Roads - The party is on
169 SPM - Sator - I wanna go home
169 SPM - Wilmer X - Hon är ihop med en insekt

170 SPM - Alar Beloide - Animal Find it here (2015-MAR-01)
170 SPM - Amanda Blank - Make it take it
170 SPM - Amor's Arrow - Memories
170 SPM - At Vance - Broken vow
170 SPM -

At Vance - Only human
170 SPM - Axel Rudi Pell - Tear down the walls
170 SPM - Black Blitz - Point of no return
170 SPM - Bonecage - Doucheworm attacks Only sold here AFAIK
170 SPM - Buttz - Fat and happy Find it here (2015-FEB-15)
170 SPM - Crown of Thorns - Til you've had enough
170 SPM - Dunedain - Para siempre
170 SPM - DuToVa - Made to be played Find it here (2015-FEB-15)
170 SPM - E-Type - We gotta go
170 SPM - Fernando Ramirez - Gunslinger
170 SPM - Fernando Ramirez - Wine women and song
170 SPM - Fox n' Snakes - Voices
170 SPM - Grave Digger - Grave of the addicted
170 SPM - Grovesnor - Taxi from the airport
170 SPM - Hammerfall - The fire burns forever
170 SPM - Heifervescent - Rational behaviour Find it here (2015-JAN-17)
170 SPM - Holyhell - Gates of Hell
170 SPM - I Hate Kate - Bed of black roses
170 SPM - I Hate Kate - Embrace the curse
170 SPM - Information Society - Beautiful world
170 SPM - Iron Savior - No heroes
170 SPM - J.C Jess - Broken bones
170 SPM - Jags 77 - All those magic songs Find it here (2015-JAN-24)
170 SPM - Jollimus - The legend of Ellephino's bane
170 SPM - Julian Angel's Beautiful Beast - Rock all arenas
170 SPM - Lightnin' Charlie - Obviously
170 SPM -

Lords of Black - Nothing left to fear
170 SPM - Los Magnetics - Keep burning
170 SPM - Los Wattsons - Ruido Find it here (2015-APR-28)
170 SPM - McAuley Schenker Group - Destiny
170 SPM - Melker - Slut som artist Find it here (2011-February-27)
170 SPM -

Michael Stanley - If anybody could
170 SPM - Moby - Beautiful
170 SPM - Nocturnal Rites - Not like you
170 SPM - Pennywise - Die for you
170 SPM - Paul & Tina - Dunder and dwightning Find it here (2015-APR-28)
170 SPM - Rammstein - Asche zu asche
170 SPM - Ramona - How long
170 SPM - Rebel Road - Apartment 17
170 SPM - Reggie and the Full Effect - Kanji tattoos still in style
170 SPM -

Rob Tognoni - For all time
170 SPM - Rockstars on Mars - Too kool for skool
170 SPM - Rose Tattoo - One more drink with the boys
170 SPM - Sabaton - 7734
170 SPM - Sator - Ring ring
170 SPM - Savage Garden - Affirmation
170 SPM -

Shunpo - Tramp on a balloon Find it here (2014-DEC-05)
170 SPM - Sinner - The one you left behind
170 SPM - Sisters of Mercy - Doctor Jeep
170 SPM - Ska Ska Club - Grapefruit moon
170 SPM - Skiltron - The swordmaker
170 SPM - Skip Rock - We rock
170 SPM - Skånske Arne & Jonny Spöge - Sommarmorgon Find it here (2015-FEB-15)
170 SPM - Squeeze - Annie get your gun
170 SPM - Status Quo - My old ways
170 SPM -

Sticky Boys - Uncle Rock
170 SPM - Storm - Smoke of deception
170 SPM - Systemcrash & Error In Dimension - Mind revolution Find it here (2015-APR-28)
170 SPM - Teräsbetoni - Eteenpäin
170 SPM - The Angels - Life gets better
170 SPM - The Donnas - Not the one
170 SPM - The Donnas - Play my game
170 SPM - The Electric Pop Group - I could see the lights Find it here (2015-MAY-07)
170 SPM -

The Human Project - Folsom prison blues
170 SPM -

The Morning After - These hills have eyes
170 SPM -

The Poodles - Streets of fire
170 SPM - The Primitives - Crash
170 SPM -

The Thought Criminals - You're gonna miss me
170 SPM - Timo Rautiainen & Trio Niskalaukaus - Älkää selvittäkö
170 SPM -

Tom Petty - Running down a dream
170 SPM - Tupelo Honey - Hurricane
170 SPM - Wardrum - Oceans
170 SPM - Warrior Soul - Motor city

171 SPM - Amon Amarth - Free will sacrifice
171 SPM - David Bowie - Thursday's child
171 SPM - Dum Dum Girls - Little minx
171 SPM - Joe Satriani - Love thing
171 SPM - Johnny Crash - Sink or swim
171 SPM - Kamikaze Kings - Burn baby burn
171 SPM - Machine Rox - Mind game
171 SPM - Paco del Stinko - Ruthless lately Find it here (2015-JAN-03)
171 SPM - Ratt - So good, so fine
171 SPM - Shaggy - Angel
171 SPM - Stala & So - The boys are having fun
171 SPM - The Cure - Primary
171 SPM - The Human Project - Lookin for my freak flag
171 SPM - U.D.O - Devil's rendezvous

172 SPM - Airbourne - Hellfire
172 SPM - Airbourne - Raise the flag
172 SPM - Bad Habit - My confession
172 SPM - Björk - Army of me
172 SPM - Brian Knight - Hi-heel sneakers
172 SPM -

Fly My Pretties - Beggin' on my knees
172 SPM - Gaskin - Heart like Thunder
172 SPM -

Giant X - Let's dance
172 SPM - Green Day - 99 revolutions
172 SPM - Hide the Knives - Honey
172 SPM - Joe Satriani - One big rush
172 SPM - La Abuela Disco - 4.30
172 SPM - Lifted Crew - Truth to life
172 SPM -

Million - Under your wings
172 SPM - Paco del Stinko - It always gets better Find it here (2014-DEC-20)
172 SPM -

Reckless Love - Speedin'
172 SPM - Sideburn - Good boy
172 SPM - Sister Sin - Built to last
172 SPM - Skew Siskin - Riding with the devil
172 SPM - Sonoloco - Dieu
172 SPM - Sugar Ray - Under the sun
172 SPM - Terra Nova - Expectations
172 SPM - The Deep End - Get on it
172 SPM - The Saint Paul - Two faces
172 SPM - The Sunny Cowgirls - Ringer from the top end
172 SPM - Therion - The blood of Kingu
172 SPM - Thomas Lück - Kurschatten
172 SPM - U.D.O - Rev-raptor

173 SPM -

Amaze Me - Dream on
173 SPM - Bonafide - Dog
173 SPM - Carlene Carter - Go wild
173 SPM - Chronopium - Divina madre Find it here (2015-APR-28)
173 SPM - Cyanide 4 - F.F.L
173 SPM -

Defueld - Dose of reality
173 SPM - Francis Rossi - Crazy for you
173 SPM - Future Boy - Keep in touch Find it here (2014-DEC-20)
173 SPM - Golden Axe - Telephone
173 SPM - Hughes Turner Project - Run run run
173 SPM -

James McMurtry - Forgotten coast
173 SPM -

Manowar - Loki God of fire
173 SPM - Salt N Pepa - Whatta man
173 SPM - Satori - Fog Find it here (2015-APR-28)
173 SPM - Sora - Stop messin' around
173 SPM - Stala & So - Rock until I'm done

174 SPM - Angels of Babylon - Conspiracy theory
174 SPM - Arvingarna - Hur ska det bli hur ska det gå
174 SPM - Bif Naked - Moment of weakness
174 SPM - Black Veil Brides - Fallen angels
174 SPM - Chris Rea - Let's dance
174 SPM - Clay Walker - Dreaming with my eyes wide open
174 SPM -

Deadcell - Endless fire
174 SPM - Dollarqueen - N.Y.C.W
174 SPM - Eagles of Death Metal - I only want you
174 SPM - Foo Fighters - Monkey wrench
174 SPM - Godiva - Proud to be a beast
174 SPM - Grand Design - 10 outta 10
174 SPM - High Road Easy - Love lies bleeding
174 SPM - John Mayer - Call me the breeze
174 SPM - Manowar - Manowarriors
174 SPM -

Markoolio - Rocka på
174 SPM - Reece-Kronlund - Animals and cannibals
174 SPM - Two Hours Traffic - Noisemaker Find it here (2015-APR-07)
174 SPM - Tyler Bryant & The Shakedown - Fool's gold
174 SPM - Weird Al Yankovic - Couch potato
174 SPM - Ytcracker and Zealous1 - My monopoly

175 SPM -

Absolute Steel - Beer run
175 SPM - Airbourne - Let's ride
175 SPM - Amras - Abstrakt system Find it here (2015-MAR-12)
175 SPM -

Andrew Stockdale - Everyday drone
175 SPM - Atomsplit - Master of mistletoe Find it here (2015-MAR-12)
175 SPM -

Bon Jovi - Last man standing
175 SPM - Circuit Theory - Beat algorithm Find it here (2015-MAR-17)
175 SPM - Hardbone - Wild nights
175 SPM - Herman Frank - Welcome to Hell
175 SPM - Josh Woodward - Waiting takes time Find it here (2015-MAR-17)
175 SPM - Keldian - Crusader
175 SPM - Kenneth and the Knutters - Mycket mera macho
175 SPM - Loney, Dear - Airport surroundings
175 SPM - Los Magnetics - Jipi
175 SPM - Michael Schenker Group - Competition
175 SPM - MMO - Drunk dial of the year Find it here (2015-MAR-12)
175 SPM - Natalie Imbruglia - I've been watching you
175 SPM - Pavlovs Condition - Freudian slip Find it here (2015-APR-28)
175 SPM -

Pop Levi - Wannamama
175 SPM - Romeo - Lágrimas de terciopelo
175 SPM - Shonen Knife - Super group Find it here (2015-APR-19)
175 SPM - Skid row - Riot act
175 SPM - Spamtec - The best
175 SPM - Speed Demon - Wake up motherfucker (Remix) Find it here (2015-APR-28)
175 SPM - Stevie Wonder - Part-time lover
175 SPM - Sturm und Drang - The river runs dry
175 SPM - Systemcrash & Error In Dimension - Modern arts Find it here (2015-APR-28)
175 SPM - The Ataris - In this diary
175 SPM - The Duskfall - Source
175 SPM - The Postal Service - Such great heights
175 SPM - Tragedy Vampires - Gender bender
175 SPM - Tygrys - Ty i ja
175 SPM - Unantastbar - Das stadion brennt
175 SPM - Whitney Houston - Love is a contact sport
175 SPM - Yatzee - Galactic peyote Find it here (2015-MAR-29)
175 SPM - Youngblood - Shot of you

176 SPM - Bebop - Bomba mej hel
176 SPM - Big Ball - Killdozer
176 SPM -

Big Ball - Riding with the devil
176 SPM - Bonafide - 5050
176 SPM - Crystal Ball - Balls of steel
176 SPM -

David Rock Feinstein - Smoke on the horizon
176 SPM - Dean Brody - Mountain man
176 SPM - Dirty Pearls - Sucker for a sequel
176 SPM - Doobie Brothers - Take me in your arms
176 SPM - Drowners - Luv, hold me down
176 SPM - Duskmachine - Bloodshed
176 SPM -

Emmylou Harris & Mark Knopfler - This is us
176 SPM - Hard Riot - Hard way down
176 SPM - Hartmann - Millionaire
176 SPM -

Lenny Cooper - Lights on
176 SPM - Mono Inc - Ich teile dich nicht
176 SPM -

Mustasch - I'm alright
176 SPM -

Oxygen - Gold from the future
176 SPM - Persson - Crazy game Find it here (2015-APR-28)
176 SPM -

Running Wild - The hussar
176 SPM - Stala & So - Life goes on
176 SPM - The Unlovables - Leave me alone
176 SPM - Unherz - Viva rock n roll
176 SPM - Uni Debess - Life is a picture

177 SPM -

Black Blitz - Drinking dynamite
177 SPM - Brad Paisly - The world
177 SPM - Extraterrestrial - Quantanium Find it here (2015-APR-28)
177 SPM - Girls Names - Bury me Find it here (2011-October-27)
177 SPM - Hardbone - Fire
177 SPM - Hiroshima Seven - Get outa my head
177 SPM - Lightnin' Charlie - Marie Marie
177 SPM - Lightning Seeds - You showed me
177 SPM -

Maverick - Snakeskin sinner
177 SPM -

Mercury Rex - Siempre libre
177 SPM -

Michael Schenker Group - End of the line
177 SPM - Moon Madness - Shot through the wing

178 SPM -

Accept - Rolling thunder
178 SPM - Alice in Videoland - Ladykiller
178 SPM - Andy Swan - Can I pay you with sunshine Find it here (2015-MAY-10)
178 SPM - Backstreet Girls - Little Melina
178 SPM - Casablanca - Barriers
178 SPM - Ed Roland and the Sweet Tea Project - Forget about your life
178 SPM - Faith Circus - Inside the circus
178 SPM - Full Houze - Dancin' doll
178 SPM - Heartbreak Radio - Only you
178 SPM - Herman Frank - Starlight
178 SPM - Michale Graves - Dawn of the dead
178 SPM - Requiem - All night long
178 SPM - Running Wild - Detonator
178 SPM - Sister Sin - I stand alone
178 SPM -

Status Quo - My little heartbreaker
178 SPM - Sunny Sweeney - You don't know your husband
178 SPM - The Treatment - Departed

179 SPM - Arcek vs Cosmo - Kate inne Find it here (2015-OCT-05)
179 SPM - Backyard Babies - Where were you
179 SPM -

Gotthard - All we are
179 SPM - Jetty Boys - Save me from myself
179 SPM - Little Caesar - Holy roller

180 SPM - Alkaline Trio - She lied to the FBI
180 SPM - Amnessiah - Dios del pop Find it here (2015-JAN-17)
180 SPM - Antisoc - H2G2
180 SPM - Bad Drugs - We are not fucked
180 SPM -

Bai Bang - We're united
180 SPM - Bombay Black - Without you
180 SPM - Bullet - Hawk eyes
180 SPM - Bullet - It's on
180 SPM - Conquest - The ways of vice
180 SPM - Crashdiet - Down with the dust
180 SPM - Crashdiet - I don't care
180 SPM - Crystal Ball - Eye to eye
180 SPM - Cyan Bloodbane - Nuevos tiempos
180 SPM - Cylew - Stop
180 SPM - Dyssonox - Drink and dance Find it here (2015-FEB-15)
180 SPM - Enshrouding - Before the falling night
180 SPM - Eric Huff - Oklahoma tornado
180 SPM - Fatal Smile - S. O. B
180 SPM - Francis Rossi - Here I go
180 SPM - Girlschool - Everything's the same
180 SPM - Gloryhammer - The unicorn invasion of Dundee
180 SPM - Glyder - Fade to dust
180 SPM - Gotthard - Dirty weekend
180 SPM - Green - Ansichtssache Find it here (2015-MAR-22)
180 SPM - Green - Cerveza Find it here (2015-MAR-22)
180 SPM - Green - Harbour Find it here (2015-MAR-22)
180 SPM - Green - Todas las riquezas Find it here (2015-MAR-22)
180 SPM - Herman Frank - Hell isn't far
180 SPM -

Joe Satriani - Speed of light
180 SPM -

Kabuto The Python - Ill Ron Hubbard
180 SPM - King Arthur - The truth about Aspartame Find it here (2014-DEC-20)
180 SPM -

Mad Max - Caravan
180 SPM - MC Kohlz and DJ TJ Maxxx - The elements of style Find it here (2015-FEB-04)
180 SPM - Metahuman - The galaxy being Find it here (2015-APR-07)
180 SPM -

Metric - Gold guns girls
180 SPM - Miss Construction - Alptraumclown
180 SPM - Naughty By Nature - Feel me flow
180 SPM - Neverfriend - Don't worry
180 SPM - Obsidian Shell - Orphanage Find it here (2015-APR-07)
180 SPM - Organoise - Level access Find it here (2015-APR-07)
180 SPM - Pain - Monkey business
180 SPM - Panasewicz - Mi ödzy nami nie ma ju
180 SPM - Payload - Odyssey dawn
180 SPM - Plasma Force - Mental dynamite Find it here (2015-APR-07)
180 SPM -

Polution - All-in
180 SPM - Predator - An eye for an eye Find it here (2015-APR-07)
180 SPM - Pupek - Pavouk (Spider) Find it here (2015-APR-07)
180 SPM - Riot - Metal warrior
180 SPM - Rob Balder - Never say never Only sold here AFAIK
180 SPM - Run Dan Run - Box type love
180 SPM - Running Wild - Prowling werewolf
180 SPM -

Sam - Spectator game
180 SPM -

Section A - Days of sorrow
180 SPM - Sinner - Danger zone (re-recording 2013)
180 SPM -

Sinner - God raises the dead
180 SPM -

Skydancer- Juntos en la muerte Pt2
180 SPM - Skydancer- La montana y el vencido
180 SPM - Sleazy Roxxx - Draw the line
180 SPM - Sleazy Way Out - Born to booze
180 SPM - Sleazy Way Out - Hotter than fire
180 SPM - Social Distortion - Ring of fire
180 SPM - The Hidden Venture - I don't care I want your money
180 SPM - The Storyteller - Forever they shall kneel
180 SPM - The Vibrators - Rain to town
180 SPM - U.D.O - Radiers of beyond
180 SPM - Unantastbar - Ich hasse dich
180 SPM - Unsun - Destiny
180 SPM - Unzucht - Das dunkle tier
180 SPM - Vane Ruth - Voy a sentarme
180 SPM - Vicente Muñoz - Abrazado a una botella de Jack Daniels Find it here (2015-APR-19)
180 SPM -

Viking Truckers - The Ballad of John Jr
180 SPM - Warrant - The last straw
180 SPM - Where Angels Suffer - Cardiac arrest
180 SPM - Wildroads - Rider of the sunset Find it here (2015-APR-19)

181 SPM - Green - Conche su madre Find it here (2015-MAR-22)
181 SPM - Green - Modern slavery Find it here (2015-MAR-22)
181 SPM - Green - Never too late Find it here (2015-MAR-22)
181 SPM - Green - Think positive Find it here (2015-MAR-22)
181 SPM - Green - Tonight we will rock the world Find it here (2015-MAR-22)
181 SPM - Green - Winter Find it here (2015-MAR-22)
181 SPM - Honey Island Swamp Band - Prodigal son
181 SPM -

Lion's Share - Judas must die
181 SPM - Michael Monroe - Not faking it
181 SPM -

Running Wild - Cannonball tongue
181 SPM - Shearer - Discord disco Find it here (2015-JAN-17)
181 SPM - Shinobi Onibocho & Lord Ellephino - Man breasts
181 SPM - Silent Jack - Going down
181 SPM - Status Quo - Bula bula quo (kua ni lega)
181 SPM - Trybal Men - Down like that Find it here (2015-MAY-07)

182 SPM -

Amon Amarth - No fear for the setting sun
182 SPM - Backstreet Girls - Gutter talk
182 SPM - Badmouth - Facing my demons
182 SPM - Darryl Worley - Tennessee river run
182 SPM - Enrique Iglesias - Maybe
182 SPM - Green Day - Murder city
182 SPM - H.E.A.T - Beg, beg, beg
182 SPM -

Mickie James - Best damn night
182 SPM - Overmaster - Marble king
182 SPM -

Ridley Bent - Nine inch nails Find it here (2015-MAR-08)
182 SPM -

Running Wild - Shadowmaker
182 SPM - Twin-Dz - Rise up
182 SPM - Yellowcard - Miles apart

183 SPM -

Cinderella - Hell on wheels
183 SPM - Concerto Moon - Savior in greed
183 SPM - Elvis Jackson - Hey
183 SPM - Manic Street Preachers - Imperial bodybags
183 SPM - Simon Webbe - No worries
183 SPM -

The Order - Mama I love rock and roll
183 SPM - Zowie - My calculator

184 SPM -

Avi Rosenfeld - When you're going down Find it here (2015-FEB-15)
184 SPM - Backstreet Girls - Desperate youth
184 SPM -

Def Leppard - Cruise control
184 SPM - Emerald Sun - We won't fall
184 SPM - Ercassam - That's the way it is
184 SPM - Grits - Runnin'
184 SPM - Illbotz - Give a little love
184 SPM - Jessica Folcker - I do
184 SPM - Jessica Folcker - Turned and walked away
184 SPM - Jimmy Eat World - A praise chorus
184 SPM - Kram - Ridin high
184 SPM -

Specimen - Medicine man

185 SPM -

Adrian Gale - Faith
185 SPM - Airbourne - Blackjack
185 SPM -

Black Blitz - Road runner
185 SPM -

Dynamite - Hard to please
185 SPM - Harry Marttila - Hard 'n' loaded Find it here (2015-APR-28)
185 SPM - Lionsex - Get evolved
185 SPM - Revolver Eleven - Drunk and confused
185 SPM - Sherwood - Not gonna love
185 SPM -

The Primitives - Way behind me
185 SPM - Two Hours Traffic - Stuck for the summer Find it here (2015-APR-28)

186 SPM -

Ela - I want you to want me
186 SPM - Erich Frei - Frei wie eine feder im wind
186 SPM - Icon Girl Pistols - An illegal ticket Find it here (2015-APR-28)
186 SPM - Ironsword - Vengeance will be mine
186 SPM -

Mary J Blige - Family affair
186 SPM - Nuclear Bubble Wrap - Act Pottery Find it here (2015-APR-28)
186 SPM -

Poison Sun - Excited
186 SPM - Riff Raff - We're only here for the beer
186 SPM - Sator - I'd rather drink than talk
186 SPM -

Ytcracker - N.E.S

187 SPM - Metahuman - Destination talos Find it here (2015-JAN-29)
187 SPM - Neverfriend - Tell someone who cares

188 SPM -

Matt Andujo - Back home Find it here (2014-DEC-01)
188 SPM - Nickelback - When we stand together
188 SPM - Reckless Love - Favorite flavor
188 SPM - Sideburn - Wild boy
188 SPM - The Ramones - Rockaway beach

189 SPM - Saxon - Taking your chances

190 SPM - Altaria - Unchain the rain
190 SPM -

At Vance - Power
190 SPM -

Conquest - Warbeast
190 SPM - Edguy - Spooks in the attic
190 SPM -

Golden Resurrection - Glory to my king
190 SPM - Jevo - To plant a pine Find it here (2015-MAR-01)
190 SPM - Markonee - Angel, she kept me alive
190 SPM - Michale Graves - Dig up her bones
190 SPM - Primal Fear - Colony 13
190 SPM -

Shearer - Synchronous love Find it here (2014-DEC-01)
190 SPM - Shotgun Alley - Nitro-Dan
190 SPM - Sora - Invitation
190 SPM - Stand Up Against Heart Crime - I can't stand myself sober Find it here (2015-JAN-24)
190 SPM - The 69 Eyes - Suspiria Snow White
190 SPM -

Theodore Ziras - Dark valley

192 SPM -

Jayne Denham - Cowgirls M.I.A
192 SPM - Newman - Some kind of wonderful

193 SPM - John Fogerty - Southern streamline

194 SPM -

Apocalyptica - Life burns
194 SPM - Kiske-Somerville - Nothing left to say
194 SPM - Rose Tattoo - I can't help it if I'm lucky
194 SPM - Tom Petty - Big weekend

195 SPM -

Raised Fist - Slipping into coma
195 SPM - Tom Petty - All or nothing

197 SPM -

AC/DC - Fire your guns

198 SPM -

Running Wild - I am who I am


---
Still the best jogging/running song ever - Joe Satriani's "Summer song" (Good for 162 Steps Per Minute)


---